While the end of the pilot phase was celebrated in October 2020, the intervention continues in Suriname!
Despite the Covid-19 pandemic, actors of Suriname have continuously worked to maintain as uninterruptedly as possible training and distribution of malakits by facilitators at border Malaria Service Delivery facilities.
At the end of this one-year transition phase, the tested strategy is aimed to be fully integrated in the health care services dedicated to the gold mining population.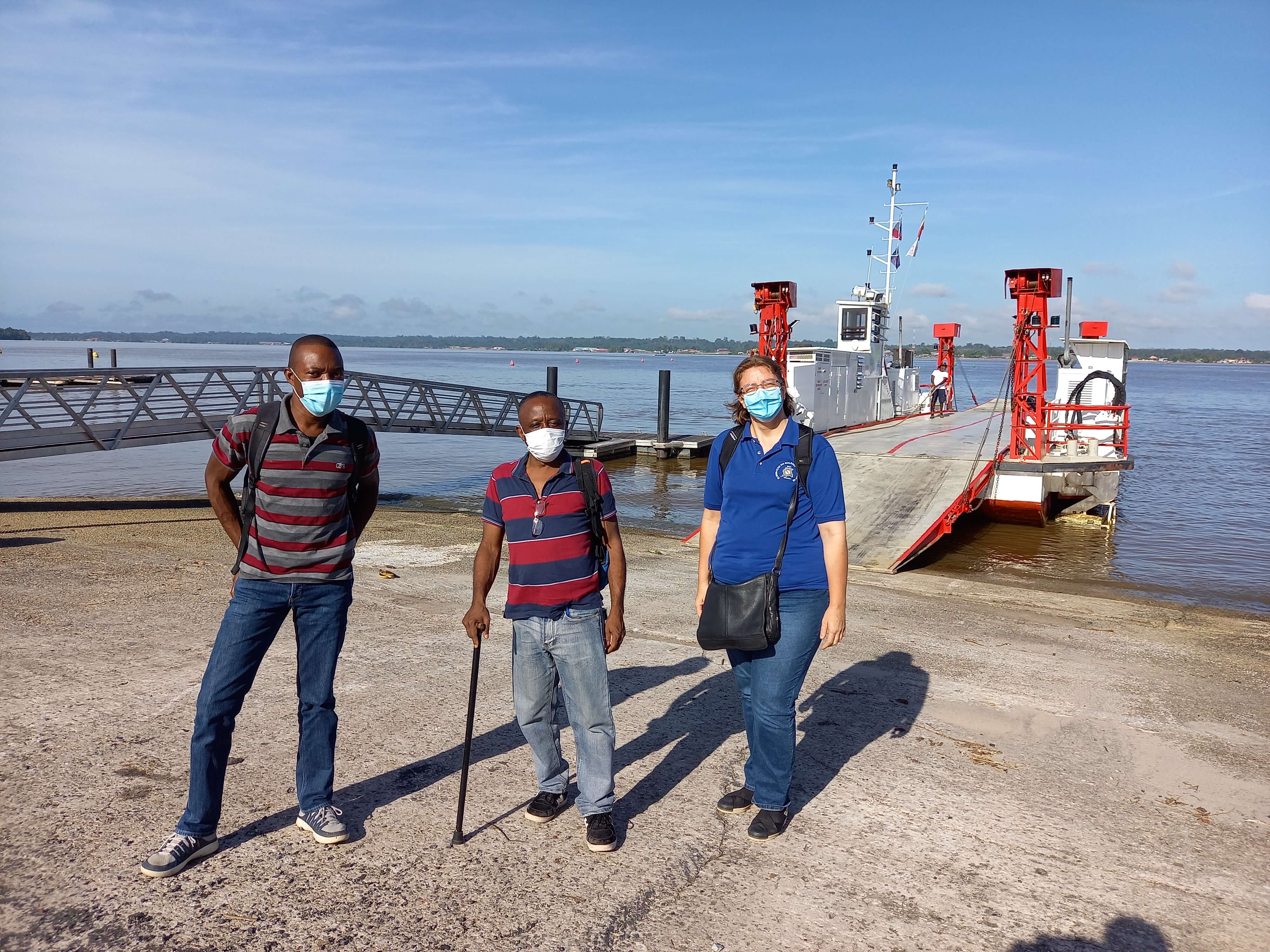 As part of this shifting  phase and of a steady bilateral collaboration,  French Guianese and Surinamese players  encountered at the border in December 2020. The objective of this practical meeting was the adaptation of the monitoring tools, first step in scaling-up the strategy in Suriname.
Further studies to improve some aspects of the strategy, such as explanation about malaria treatment, are jointly planned in 2021, and will be funded by Tropical Diseases Research (OMS).
As the approach will hopefully be deployed in the Guyana shield, cooperation to ensure the consistency of the strategy in all countries remains topical!