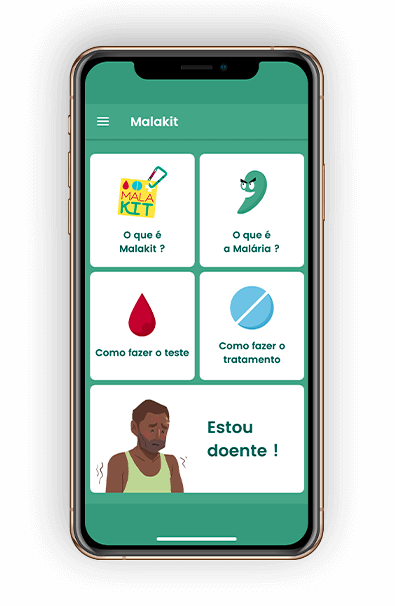 A Malakit app was designed to be used by participants in the Malakit study once trained by a facilitator.
It runs on Android devices only and was developed and is maintained by Appsolute (Lyon, France).
The application serves a double purpose.
---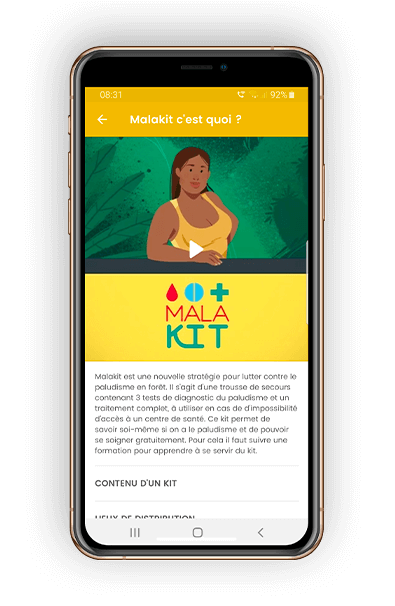 General information for participants
First, it is a source of general information for participants.
As a mobile showcase, it is a convenient way to provide information about the Malakit study such as where to find a kit or who the partners involved in the study are.
It explains "what malaria is" in two short videos and also helps participants remember how to use the kit by explaining "how to do a test" and "how to take the medication".
---
---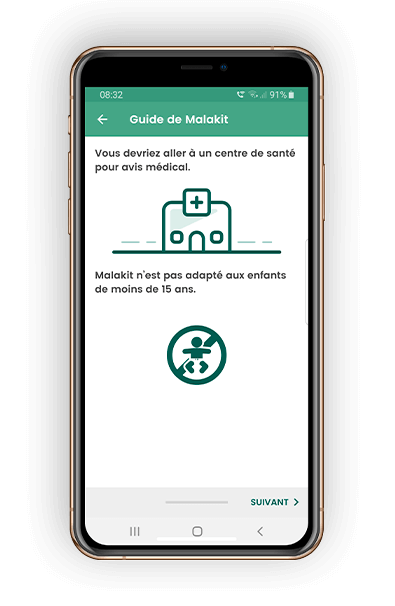 Guide for users
Second, this application is a guide for users when they feel sick and are about to use the kit.
The "I am sick" section guides users with simple questions to check for malaria symptoms, signs of severity, or contraindications.
It reminds users how to do a rapid test with a video and asks for the result. If the test is positive, the application reminds the user when to take the doses of Coartem® by sending notifications for three days.
---
---
Data collection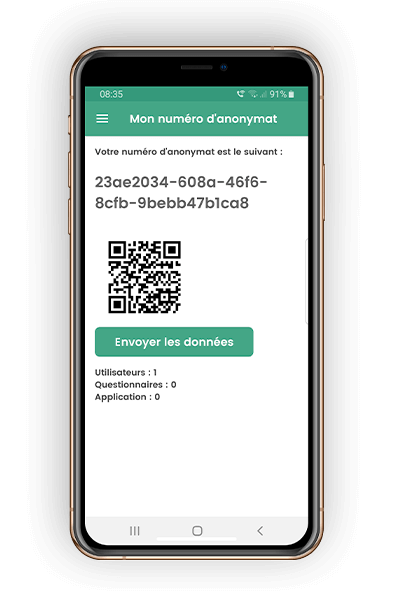 Anonymous data relating to the use of the application and the answers given while following the "I am sick" interactive guide is collected offline and sent when a network is available.
These data are used to monitor the project.
---
Request access